If you say you don't like this song, you're lying.
My dear friend Jorgina rocks and two days ago she wrote that as caption on the Instagram video she posted of her(talented)self covering Closer by The Chainsmokers ft. Halsey.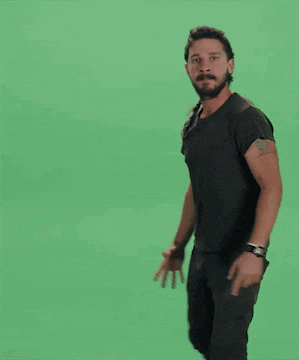 I couldn't be more thrilled about it and I'll be pushing to make her record the full cover, so feel welcomed to join the cause and leave a comment on her video saying "JUST DO IT!" ya' know…
Anyhow… 5 months, no post! Ugh, I don't even know how I survived this silly self-imposed writting break but I'm back at it again with the music posts! (#lol #sorrynotsorry for all the bad viral references you might get to read around here for a while).
Honestly I don't even know how one do this… writting, expressing yourself, communicating without 'social filters'. I'm out of practice but I'm decided to get in line again and here's where I explain how…
Wikipedia (God bless it) reads:
Chain smoking is the practice of smoking several cigarettes in succession, sometimes using the ember of a finished cigarette to light the next.
During the last 3 years I've been blogging at feritzel.wordpress.com and among several posts I've done, I've managed to write about a hundred different songs and artists. It all started because of my love for music. I used to know the lyrics to every song, new and old, fast and slow, it never crossed my mind that I would lose that talent one day nor that my music taste would ever change but here I am 3 years later still loving music but visibly changed.
I've realized that writting is therapeutic for me so naturally I want to keep doing it and I want to do it more and better, so I'm using the ember of a finished era to light a new one… liferstyle.com
Here I'll still be sharing a different song every Wednesday (because we all need good music to overcome the week) but also I'll be writting about love and other drugs, like movies, books, series, fashion, cool places, food, inspiring people and lifestyle.
Uff, if you've read this far you're probably a brainiac (or my mom or my best friend, ily) anywho thanks a lot and yeah, I forget just why I left you, I was insane!
And finally, the song in which I based all my metaphorical rant and the one we hate to love or love to hate:
P.S. We ain't ever getting older.